Current Vacancies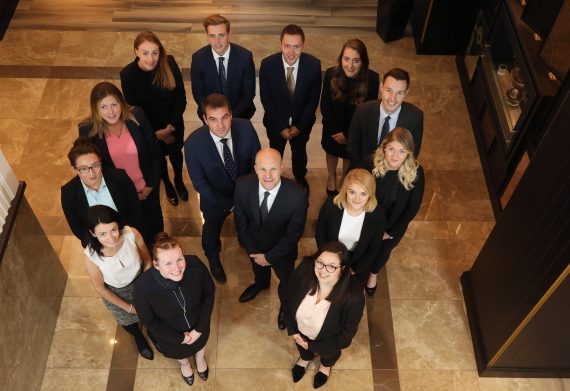 At Tughans, we believe that our people make us who we are.  Their intelligence, creativity and endeavor are at the heart of our success.
As one of Northern Ireland's leading law firms, we need agility and adaptability to meet challenges, seize opportunities and stay ahead.  We are a company with innovation at its heart, always forward-thinking, not settling for the status-quo or what is simply "good enough".
We are looking for intelligent, open, bold and collaborative people who are not afraid to challenge and be challenged, and excel at what they do.  If you believe you have the skills and attitude that will help us to maintain a positive momentum, then we would like to hear from you.
---
We are currently looking for ambitious professionals who want to build a successful career with an award winning team.  Experience of working in the relevant specialism with a reputable local, English or ROI firm is essential.
Corporate
Solicitor  with 3yrs +  PQE.  Experience in M&A transactions, corporate governance and shareholder arrangements is essential
Commercial Property
Solicitor with 3 – 8 yrs PQE. An England & Wales or ROI qualification is desirable
Residential Conveyancing
Solicitor with 2 to 3yrs PQE in residential conveyancing
Commercial Litigation
Solicitor with 2 to 3yrs PQE in a commercial litigation role
Our focus is on long term development, giving hands-on experience to the successful applicants on high profile transactions in Northern Ireland but benefitting from expert supervision.
We offer competitive salaries and an attractive bonus scheme for Fee Earners.  We also offer wider benefits including life assurance, a health cash plan and retail discounts.
If you wish to apply, please forward your CV to recruitment@tughans.com