Trainee Solicitor Scheme (Commencing September 2018)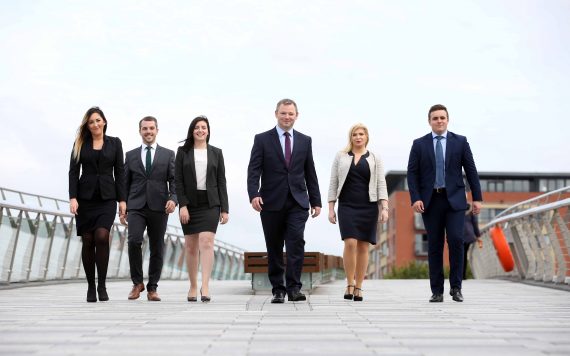 A training contract at Tughans represents a fantastic opportunity for talented and ambitious people to gain invaluable legal training in one of Northern Ireland's most successful law firms.
We are authorised by the Law Society of Northern Ireland to provide training to students who have obtained a place at the Institute of Professional Legal Studies (IPLS Scheme) and we are also approved by the Solicitors Regulation Authority to provide training to students who have completed the Legal Practice Course in England and Wales (LPC Scheme).
We now wish to appoint high potential graduates to our Trainee Solicitor Scheme which commences in September 2018.
Your trainee programme will be designed to augment your current skill set, aptitude and career goals, and we aim to provide you with an experience that enables you to fully meet your potential.
This is an excellent opportunity for ambitious graduates to join a leading commercial law firm which offers significant scope for personal development and an attractive, challenging and rewarding career path.
We are seeking exceptional people who have the potential to become our future business leaders. You will be an ambitious and proactive person with a positive approach to work. You will have excellent communication and interpersonal skills, having a strong commercial awareness of both the law and business.
Tughans has a strong record of being able to offer newly qualified solicitor positions to its trainees at the end of their training contracts.
To apply please download the application form below, and return completed forms by e-mail to recruitment@tughans.com or by post to James Donnelly (Training Partner), Marlborough House, 30 Victoria Street, Belfast, BT1 3GG.
Completed applications must be received before 31 December 2017.
Tughans is an Equal Opportunities Employer