Our Community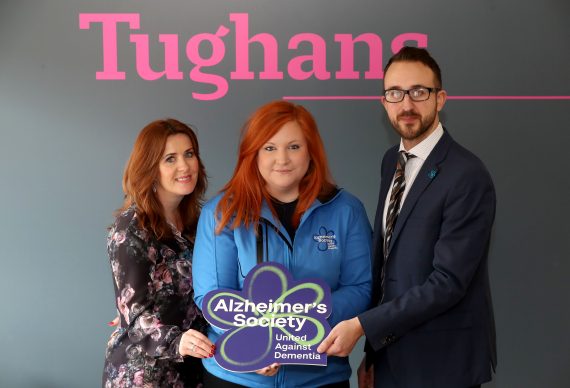 We understand that we are part of a wider community and are in a position that allows us to help others.
Our people nominate and vote for a charity partner to receive support for one calendar year.  During that year, we endeavour to build a lasting relationship with our charity partner and provide a range of fundraising and in-kind support.
This year we are delighted to announce Alzheimer's Society as our Charity of the Year.
We have begun our fundraising efforts through collecting donations and distributing Alzheimer's Society pin badges to staff. We have also organised a staff Halloween Party and our Charity committee have plans in place for more events throughout the coming year. Keep an eye on our social media channels for further information.
We are also involved in a number of events each year championed by our people including:
The Belfast Marathon
Run in the Dark
The Action Cancer Bra Walk
Pro Bono work and Charitable Board Positions
Macmillan Coffee Morning