Cayan expands in Belfast's City Quays 1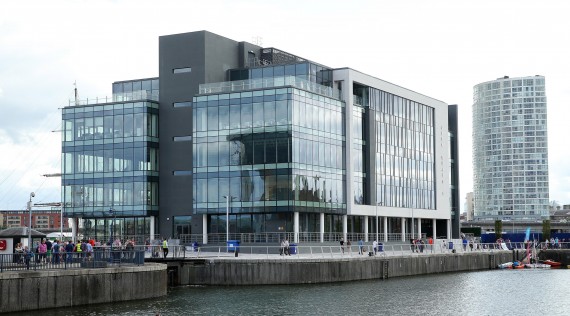 Cayan, trading as Merchant Warehouse, the Boston based provider of payment technologies and merchant services, has completed a major expansion in Belfast.  Advised by Tughans legal firm, the company has taken a 10 year lease of almost 23,000 sq ft in City Quays 1 on the Harbour Estate to accommodate its impressive growth.
Having opened a small office in Belfast two years ago, supported by Invest NI, the company has significantly increased its local workforce from 15 to over 130, with further plans to expand.  Cayan's move into City Quays 1 renders this new office facility almost fully occupied.
David Jones, Partner, Tughans, said, "Cayan's expansion in Northern Ireland is a great testament to the business friendly environment we are nurturing, along with the quality of the people available to fill the various roles.  This long term lease demonstrates a solid commitment to Northern Ireland and a further boost to the Harbour Estate where construction work is already underway at City Quays 2."
Henry Helgeson, Cayan's chief executive added, "our Belfast office is one of the major reasons we're able sustain our current pace and will be able to support future growth".