Global Expansion for Northern Ireland Based Tanning Firm
Vita Liberata was established by CEO Alyson Hogg in 2003 and is already one of Europe's leading producers of self-tan products. Celebrity customers include supermodels Kelly Brook & Yasmin Le Bon, former S Club 7 star Rachel Stevens and ex-Spice Girl Geri Halliwell. Its products have also been used by stars of ITV's X Factor.
With a greater awareness of the dangers of sun damage, self tan is the fastest growing sector of the skincare market globally, and we believe that we have the products, the brands and now the finance to be able to capture a significant proportion of this worldwide opportunity.
says Alyson Hogg, Founder and CEO of Vita Liberata.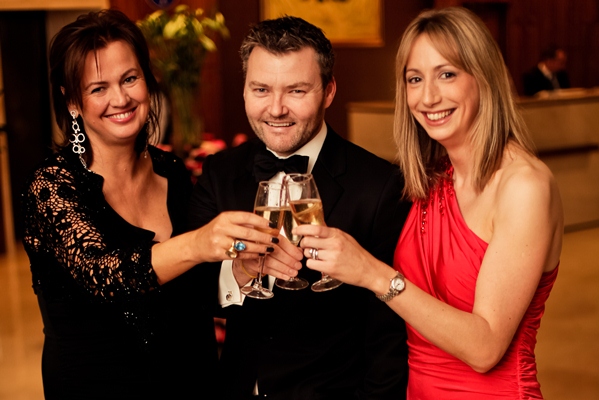 The company, which is based in Belfast, has secured a major investment from Dublin-based Broadlake Capital, an independent private management firm focused on supporting management teams in Management Buy Outs (MBO's), Management Buy Ins (MBI's) and through growth capital. Broadlake has 100 million euros under management in UK & Ireland businesses through equity investments ranging from £2 million to £20 million.
The new deal – the value of which is undisclosed – marks Broadlake's first venture into the health and beauty sector. Broadlake Capital CEO Pete Smyth says that he is excited about working with the Vita Liberata team on the global markets project.
The growth trajectory and potential of the business combined with its new product development capabilities make this a very exciting investment.
Tughans played a crucial role in the conclusion of the investment deal. Corporate law partner Vicky Dummigan, who has been advising Vita Liberata from the outset of the fund raising process commented:
Alyson Hogg is a first-class example of how true entrepreneurship can produce companies with real global export potential. Vita Liberata has grown from small beginnings to become a real force in this specialist marketplace….and its current plans will make sure that this is a brand which will become well known much further afield.
The deal was brokered by corporate finance specialist David McCloy of Beltrae Partners, and was supported by Bank of Ireland through a new banking facility to supply working capital.
The company is rolling out an international growth strategy which will see its presence expand to include 16 European countries as well as South Africa, Australia and North America. The global market for self-tan products is estimated at more than £1 billion.
Its products are sold through beauty salons, retail outlets and via online channels, managed by an established international network of locally-based distributors. High end cosmetics retail giant Sephora, a division of luxury goods group LVMH (Louis Vuitton Moet Hennessy), chose Vita Liberata as its first ever self-tan product.
The Belfast company has a record of innovation in its marketplace. It developed the world's first 2-3 week tan (most products last 2-5 days), and has pioneered products which are odourless, organic and non-toxic.