Northern Irish Companies Come Out On Top At Prestigious 'Green' Awards
With a high number of quality entries, judges this year faced an even tougher challenge than usual when choosing the category winners. In some cases, joint honours were given in categories where the finalists were too close to call.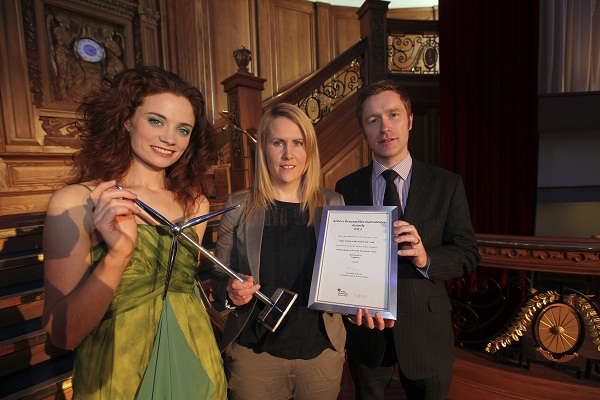 Michael Doran, Director of Action Renewables commented:
I would like to say a huge congratulations to all of our winners, who together are making a significant contribution to the development of the renewable energy industry in Northern Ireland. This year we received a staggering number of entries and once again our judges were faced with very tough decisions to make. Due to the number of high calibre entries we received this year in multiple categories, we decided to award joint prizes as it was such a close call.
It is very encouraging to see entry levels to our awards growing each year, which in turn demonstrates the increasing commitment by local organisations within the public and private sector to improving their 'green' credentials. These initiatives are proving to be extremely beneficial to businesses and are encouraging investment for the future.
adds Michael.
Andrew Ryan, Partner and Head of Energy, Environment and Planning at Tughans added:
These awards act as a great way to celebrate the substantial progress which local businesses have achieved in their work to develop the 'green' sector here in Northern Ireland. Each year, the Action Renewables Association Awards provide a fantastic opportunity to recognise just how far our local businesses have come in adopting the ethos of sustainability and innovation in the renewable energy sector and we are delighted to support them.
For further information visit www.actionrenewables.org.