The Action Renewables Association Awards 2012
The recent Action Renewables Association Awards, held in association with Tughans and Travelwise NI, took place in the Titanic Belfast attraction as one of a series of familiarisation events taking place ahead of the official opening of Titanic Belfast.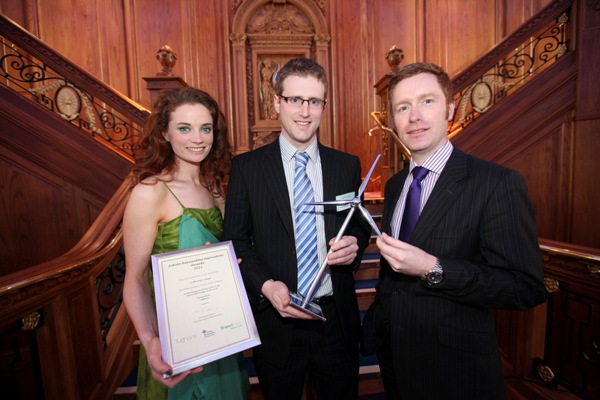 Commenting at the awards Andrew Ryan, Partner and Head of Environment and Planning at Tughans, said:
These awards play an important role in helping to give local companies the recognition they deserve for the excellent work they are doing within the fast developing 'green' sector. Tughans is once again delighted to be involved and I would like to congratulate the winners and commend all the finalists.
Aaron Black of South West College is pictured receiving the outstanding award for work in the renewable energy sector in Northern Ireland from Action Renewables green goddess, Collette O'Neill and Andrew Ryan, Tughans.