Tughans at the heart of Northern Ireland's top transactions, again
Tughans has reaffirmed its position at the top of the league as one of Northern Ireland's most active deal makers. The firm marked its continuing success at the 2019 Insider Northern Ireland Dealmakers Awards having advised on two of the economy's most significant deals last year.
Tughans partner, James Donnelly, led the transactions on Deal of the Year (£2.5m-£10m) for the sale of Farmvet, the agri-medicine group.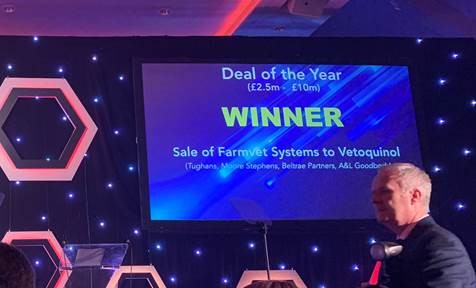 Fearghal O'Loan, Head of Banking at Tughans, led on the Bank-funded Deal of the Year, acting for Danske Bank and Ulster Bank Ireland on the Devenish Nutrition deal. Fearghal was assisted by Tughans Associate Director Sarah Sharkey and the team also included Corporate partner Ciara Lagan, holder of the 2018 Dealmaker of the Year award.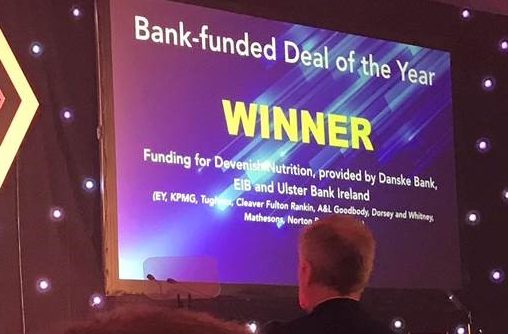 Senior partner John George Willis says the wins are a tribute to the lasting success of the Tughans team. "We are very pleased to have led on these two significant transactions and securing our position in the top slot again," says Mr Willis. "This enhances our brand following coming top of the Experian MarketIQ United Kingdom and Republic of Ireland M&A Review Northern Ireland league table for four years in a row and is a testament to the market leading strength of our corporate team."
"Once again team Tughans had a prominent presence in every category of this year's awards demonstrating the breadth and depth of expertise we offer clients at every level and at every type of deal activity."
"These two accolades for 2019 provide independent endorsement of the dedication and professionalism of our team showing the value of strategic advice provided to our clients to complete landmark deals."