Tughans behind Casement Park move
Tughans is to advise the Ulster Council GAA on the multi-million pound redevelopment of Casement Park stadium in Belfast.
The firm will provide strategic legal advice to the province's governing body on the transformation of the West Belfast venue into a modern 40,000 capacity arena by 2015.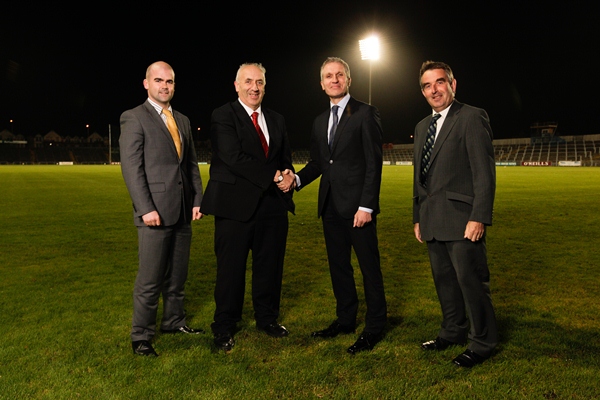 Of the three major sports stadium projects due to take place in Belfast (the others are at Windsor Park, home of Linfield and Northern Ireland, and Ravenhill, home of Ulster Rugby), the Casement Park project is the largest and most ambitious at a planned £78.5 million.
Tughans' legal team will be headed up by Head of Projects, John-George Willis, and will include John Turley from Tughans' newly-formed Sports Law unit.
We will be carrying out the work with a team of lawyers who are specialists in defined areas of law including procurement, construction, corporate law and real estate.
explained John-George Willis.
Our new Sports Law & Sports Management unit adds another string to our bow, and John and his colleagues will be very relevant to the Casement Park project.
Danny Murphy, Chief Executive, Ulster Council GAA said:
Ulster GAA are in the process of developing the Casement Park stadium project which will result in Belfast having a Provincial stadium that will service the GAA into the future. This stadium will both be a social and economic driver for West Belfast and the entire City. We are glad to be working with Tughans who are supporting us through the development process as our legal advisers.
Pictured above are (L-R): John Turley (Tughans), Danny Murphy, (Chief Executive, Ulster Council GAA), John-George Willis (Tughans) and Tom Daly (Ulster Council GAA).