Tughans' Insurance Fraud Team
Tughans' specialist Fraud Team advises on all types of fraudulent and potentially fraudulent claims, including:
First party fraud and policy indemnity issues
Employers' liability and public liability claims
Fabricated, staged and exaggerated insurance claims
Minimal impact, phantom passenger and contrived road traffic claims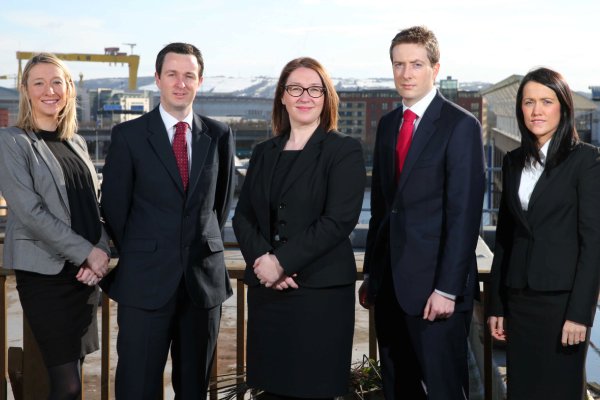 Our lawyers have an in-depth knowledge of investigation and detection techniques and understand the legal complexities and evidential requirements involved in challenging these matters in Court.
We have a wealth of experience defending fraudulent claims and advising insurance companies on policy cover. We are proud of our standing as an acknowledged leader in this field.
For further information on how we can help you protect your business, please contact Kathy McGillie on 028 9055 3326 or email: kathy.mcgillie@tughans.com
Members of the team are L—R: Laura McKee (Solicitor), Neil Smyth (Director), Kathy McGillie (Partner, Head of Insurance), Neil Cahill (Partner) and Edel McCullagh (Solicitor).