Tughans makes marathon effort for new charity partner
Tughans has announced Action Cancer as its chosen charity for the next year. A 10-strong team from Tughans has already run in the Belfast City Marathon to raise money for Action Cancer and a team from the company will also take part in the 10k Bra Walk next month.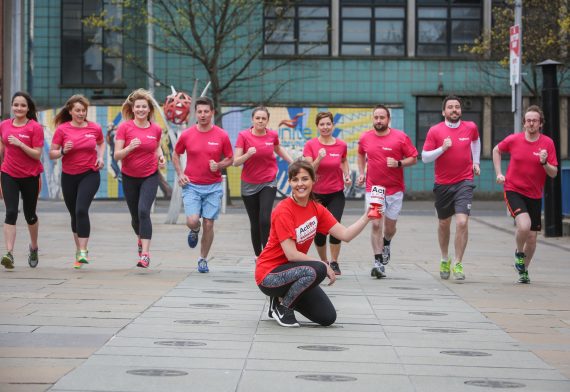 Tughans, which earlier this year was named 'Corporate Law Firm of the Year' at Insider's Northern Ireland Dealmakers Awards 2016, will also be supporting Action Cancer as it seeks to increase awareness of the charity's detection, prevention and support services.
Maria O'Loan, Partner, explained, "Tughans is very pleased to be supporting Action Cancer and hope to raise thousands of pounds over the year. Ten of our staff ran in relay team at this year's Belfast City Marathon and there has been much enthusiasm for events planning over the coming months. As well as fundraising, we will also be supporting Action Cancer as they work to raise awareness of their important detection, prevention and support services."
Gillian Thomson, Corporate Fundraising Officer at Action Cancer said, "The support and commitment from Tughans and their staff is greatly appreciated by Action Cancer. The partnership has begun with a very energetic start, with lots more exciting fundraising plans in the pipeline. Having this drive and support is a great way to help Action Cancer raise both much needed funds and invaluable awareness of the early detection, prevention and support services."
Action Cancer has a mission to save lives and support people across Northern Ireland by making a difference in 2016. All monies raised from the partnership stays in Northern Ireland. The funds raised go towards Action Cancer's lifesaving services including breast screening, Big Bus mobile unit, complementary therapy and counselling support services as well as health promotion services.
Tughans will host a range of fundraising events for Action Cancer over the next 12 months including 18 staff and taking part in Action Cancer's 10km walk, The Bra Walk, on Friday 3rd June.