Tughans to sponsor Outstanding Award for Work in the Renewable Energy Sector in NI
Action Renewables recently gave the 'green' light to the launch of the Association's 2013 Energy Awards supported by Tughans.
Tughans will sponsor the Outstanding Award for Work in the Renewable Energy Sector in NI.
Now in their fifth year, the awards recognise excellence and reward innovation by local companies who are leading the way with renewable energy technologies and sustainability and awareness raising initiatives. The awards will take place on Wednesday 6th February 2013 in Titanic Belfast.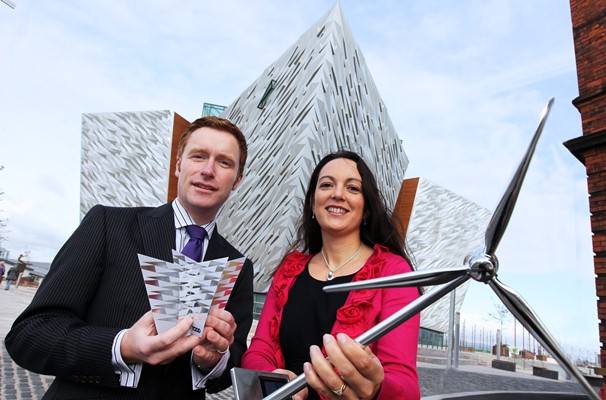 Open to all companies throughout Northern Ireland, Action Renewables is calling upon all businesses who can demonstrate their commitment to the development and growth of the 'green' industry locally, to submit entries for the seven categories available, namely:
Best Energy Saving SME (sponsored by Electric Ireland), TBC (sponsored by Bluebuild), Most Innovative Renewables Installation (sponsored by Dimplex Renewables), Best Promotion of Sustainable Transport (sponsored by BATTERIE), Renewable Energy Awareness Award (Best School – sponsored by RES), Best Community Project (sponsored by brites) and Outstanding Award for Work in the Renewable Energy Sector in NI (sponsored by Tughans).
Companies are required to submit their entries by Thursday 10th January 2013 after which the experts at Action Renewables will shortlist the finalists along with judges Norman Aspley, CEO of Northern Ireland Science Park and Dr Geraint Ellis and Dr Stephen McKay both Senior Lecturers at the School of Planning, Architecture and Civil Engineering in Queen's University, Belfast and Linda Stewart, Environment Correspondent, The Belfast Telegraph.
Speaking at the launch Michael Doran, Director, Action Renewables said:
These awards recognise the achievements of companies and projects that set the benchmark for excellence in the renewable energy and sustainability initiatives locally. The volume and quality of entries from across an ever increasing range of sectors over the past five years, demonstrates the dedication from local businesses to the development of the 'green' industry in Northern Ireland.
Andrew Ryan, Partner and Head of Energy, Environment and Planning at Tughans added:
We are once again delighted to be supporting the Action Renewables Association Awards. We are actively involved in supporting the Renewable Energy sector across the firm, advising businesses on issues including funding and financial incentives for renewables projects, planning applications and consents for new installations and commercial agreements for start-up technology companies. These awards complement what we do and provide a great opportunity for us to demonstrate our support to local businesses and organisations that are showcasing excellence within this important and fast developing sector.
Pictured above are: Andrew Ryan (Tughans) and Nicola Murphy (Action Renewables).
To download an entry pack or book a place at the awards visit www.actionrenewables.org.