Tughans working with Cancer Focus NI
Tughans has teamed up with local cancer charity Cancer Focus Northern Ireland in a new partnership. Together they have launched a 'Make a Will' initiative to help those affected by cancer in Northern Ireland, now and in the future.
Tughans will waive their usual fees for a basic Will and will invite the Will Maker to make a donation to Cancer Focus.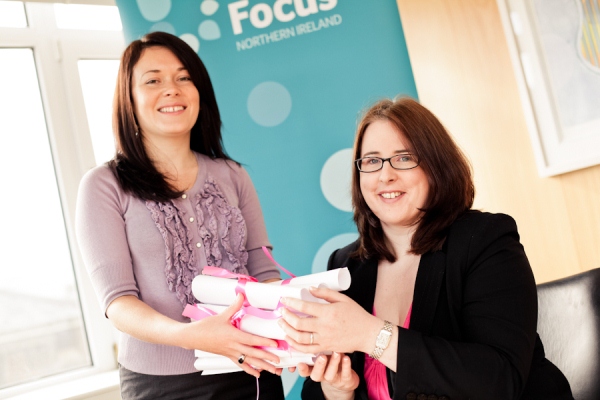 Brid McColgan, Solicitor at Tughans said:
Many of us put off making a Will – often until it is too late. In the UK around 70% of adults do not have a Will. This means that the deceased's estate is distributed according to a precise set of rules which very often does not reflect their wishes. As a result, family members have to undergo a drawn out legal process which can cause additional distress at an already difficult time. This initiative provides an affordable way to plan in advance, protect loved ones and donate to a local cancer charity at the same time.
Deborah McWhirter, Cancer Focus added:
This is a fantastic opportunity to make an affordable Will while at the same time, helping local cancer patients and their families. After taking care of your loved ones, you might like to consider leaving a gift in your Will to us. By doing so, you will be making a lasting difference to future generations by funding cancer research. We are one of the major funders of research into cancer here in Northern Ireland. It helps us to identify the causes of cancer and it is pointing the way to improved methods of diagnosis and treatment.
If you would like to take advantage of this opportunity, please contact Brid McColgan at Tughans on 028 9055 3300 or email; brid.mccolgan@tughans.com. You can also find out more about the work of Cancer Focus by visiting www.cancerfocusni.org.
Deborah McWhirter (Cancer Focus) and Brid McColgan (Tughans) are pictured (L-R) in the photo above.