Tughans appoints new Partner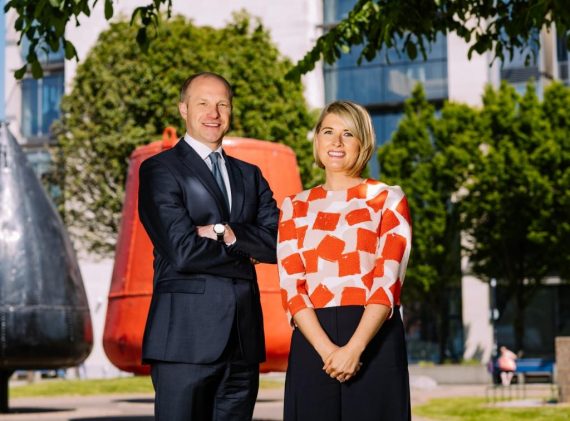 Rebecca Moffett, pictured with Tughans' Managing Partner Patrick Brown, has been appointment as a Partner with the firm.
Rebecca is a dual qualified expert in real estate law with over 10 years' experience, who, in the last 12months, completed deals worth over £185m including the sale of Erneside, Bloomfield, Fairhill and Showgrounds retail parks.  Rebecca started with the firm as a trainee.
Patrick commented:  "I am delighted to welcome Rebecca into the partnership.  Tughans has a strong focus on growing and promoting talent and Rebecca has been recognised as a leader in her field of real estate law.
"We have also continued to recruit and develop the best people to enable us to grow and support the specialist needs of our clients, and have recently promoted four new Directors and ten Associate Directors across various areas of our practice."